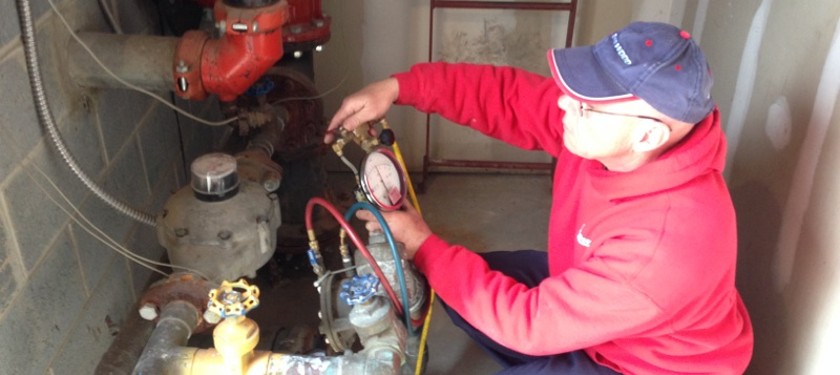 Metro Detroit Plumbing Services
Dan Wood Plumbing, Heating, Cooling & Electrical is a full-service plumbing company serving residential and commercial properties throughout Metro Detroit and Southeast Michigan. Our highly trained staff can solve nearly any plumbing issue, including:
✔️ Complete repairs and service on all residential, commercial and industrial applications including repiping, fixture change outs, drinking fountains, regular and point-of-use water heaters, piping to machinery, etc.
✔️ Design and installation of water lines, drain lines and fixtures to meet ADA requirements.
✔️ Cross connection and backflow prevention certification and inspection.
✔️ Complete drain service including: main drains, interior waste, line cleaning and repair, power jetting, video camera inspection, scheduled maintenance programs, and underground sewer replacement, if necessary.
✔️ Specializing in leak detection and probing for water leaks under floors, behind walls, and in showers and bathtubs.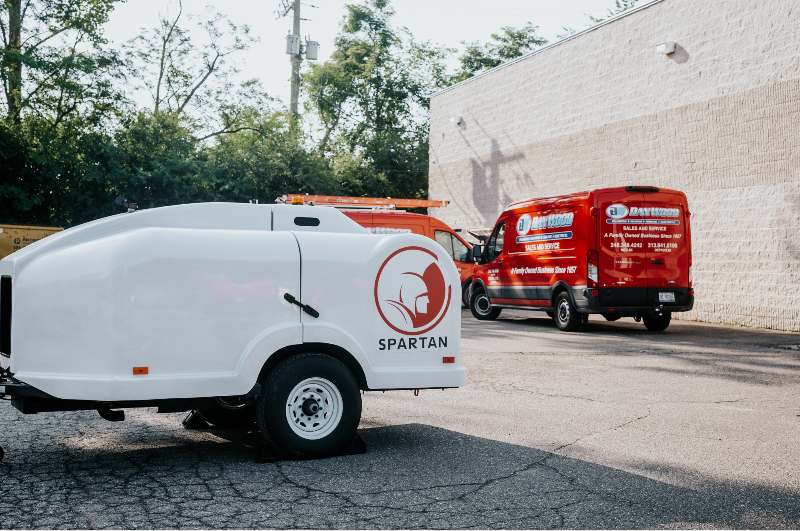 Drain Cleaning
If your bathroom sink, kitchen, or shower drains are clogged, it can result in sewage backup and other disastrous problems. Let the experts at Dan Wood Plumbing, Heating, Cooling & Electrical solve your drain problem before it leads to water damage and other expensive repairs. We offer emergency service for those plumbing needs that just won't wait..
Our drain cleaning services include:
✔️ Clogged Toilets, Drains & Pipes
✔️ Floor drain repair & cleaning
✔️ Residential and commercial jetting
✔️ Sewer line & Grease trap repair

Award Winning Service
Discover our commitment to outstanding service, recognized and celebrated through numerous industry accolades!
Professional Workers
Experts who combine technical mastery with exceptional customer service, ensuring your home systems are always in peak condition!

Licensed & Insured
A fully licensed and insured team dedicated to providing you with the highest standards of workmanship and safety!
Water Heater Installation & Repair
Dan Wood Plumbing, Heating, Cooling & Electrical is Southeast Michigan's leading source for professional water heater repair and installation services. Whether you're looking to upgrade to an energy efficient tankless water heater, or simply need emergency repair services for your system, we have the skills and knowledge needed to work with any make or model or water heater.

We offer repair or replacement services for all types of water heating systems, including:
For increased longevity, and as recommended by manufacturers, we also offer tank flushing and maintenance on water heaters.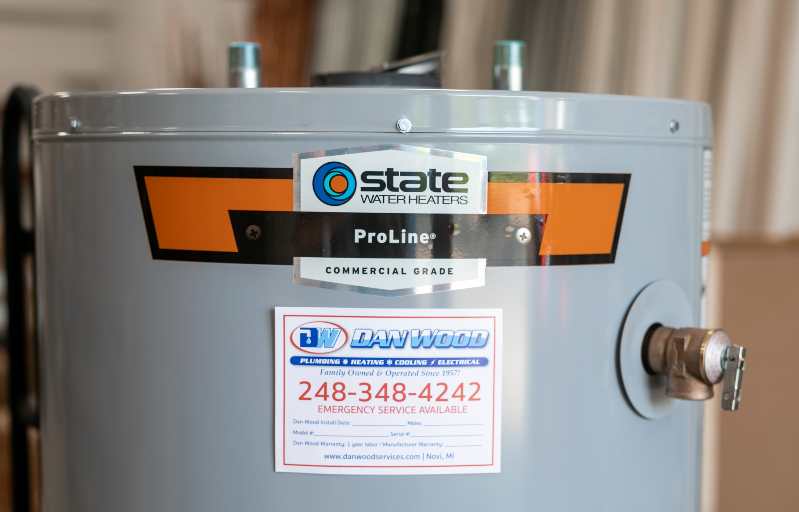 Sump Pump Repair & Installation
Living in a state that is susceptible to excessive rain and snowfall, sump pumps can be considered a safe option in protecting a home or business from flooding. Sump pumps are designed to carry water away from the home, or building, to keep the area dry. Our team of professionals are equipped to service the following types of sump pump systems:
✔️ Primary sump pumps
✔️ Re-routing sump pump discharge lines
✔️ Back up sump pumps (water & battery powered)
✔️ Torpedo-style sump pumps
✔️ Shellback sump pumps
Although not all homes require a secondary sump pump, it is highly recommended to have a second pump installed in homes with high water tables. The second pump acts as a back up plan if the primary pump burns out from working too hard during heavy rain fall. If you are considering the installation of a second pump, please contact our team for a free estimate!
Per manufacturer recommendation, sump pumps should have maintenance done regularly. If you need further assistance, or would like your pump checked for proper operation, our team is happy to assist.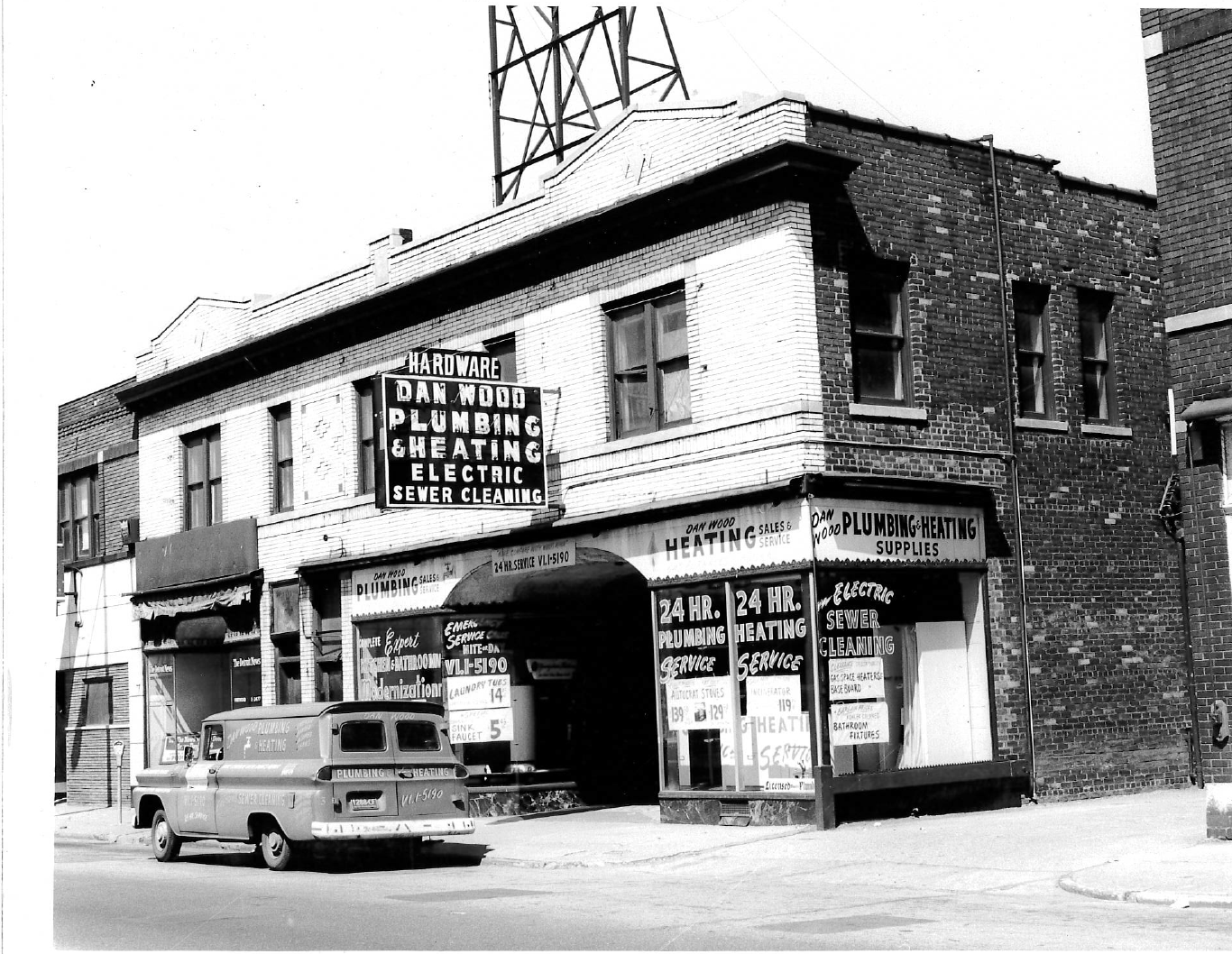 Metro Detroit's Premier Plumbing Service Provider Since 1957
Our family owned and operated business has been providing the tri-county area with reliable, affordable, and quality plumbing services since 1957. We've built our business on providing honest, trustworthy service, which has allowed us to maintain our reputation as being the leading Metro Detroit plumbing service for over 65 years. Our skilled technicians are available day and night for all your plumbing, heating, cooling and electrical needs.
Fill Out the Appointment Request Form and We'll Contact You!
Your comfort and convenience are paramount to us at Dan Wood Plumbing, Heating, Cooling, and Electrical. That's why we've made scheduling service with us easier than ever. Follow the steps below to request an appointment online, and we'll take care of the rest!